Muslim Voices — Arsalan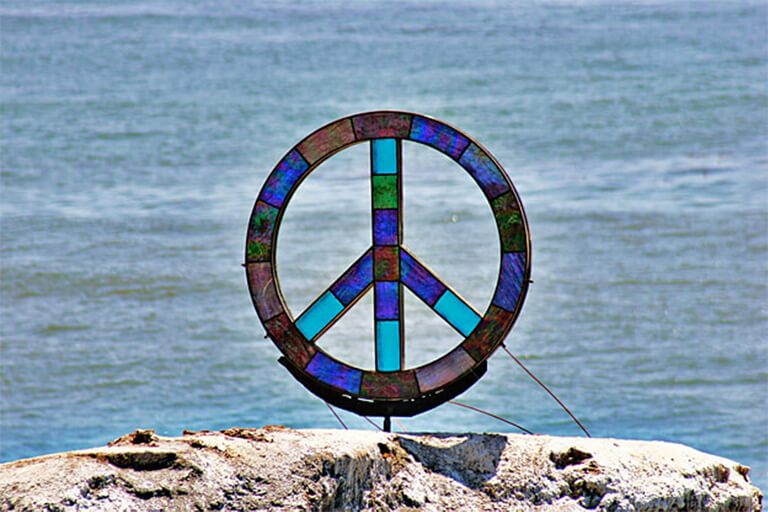 Audio transcript:
0:00:06:>>ROSEMARY PENNINGTON: Welcome to Muslim Voices. I'm your host, Rosemary Pennington. Arsalan Iftikhar likes to call himself a freelance hustler. A human rights lawyer by training, over the years he's become a fixture on CNN, NPR and other media outlets as well. Iftikhar is working, he says, to reframe the discussion about Islam. In 2008, he launched The Muslim Guy.com, a website that features many of his columns and media appearances as well as his iPod 100. I caught up with Iftikhar at a coffee shop in Washington D.C. where we talked about Islamic pacifism, his media work and The Muslim Guy.com.
0:00:50:>>ARSALAN IFTIKHAR: The Muslim Guy.com is actually a satirical brainchild I had after essentially serving as one of the National American Muslim spokespersons after 9/11. I figured that since all Muslims are seen as a monolithic entity and most of the time whenever I'm on TV whether it's on CNN or Fox News, especially during the Bush administration, I was always seen as the Muslim guy. And so I thought what better way to promote a global brand than by doing it tongue in cheek. It's tongue-in-cheek in name only, really - a website focused on helping to bring to light a lot of the issues dealing with the Islamic world and Global Muslims in general. And so I launched it in 2008 on the 9/11 anniversary. The Christian Science Monitor had done a profile on me, and that was sort of the official launch of my website. And it's been going upwards ever since.
0:02:07:>>ROSEMARY PENNINGTON: You are prolific. You're on NPR. You're on TV. You write for Islamica and some other things that I've seen and blog. Why put yourself out there like that?
0:02:21:>>ARSALAN IFTIKHAR: Well, first of all, I think that obviously it's very important for Muslims both here in America and worldwide to tell our own narrative. You know for far too long after 9/11, you know, we had a bunch of old white guys telling Muslims how we should act or how we should feel. And it's one way that I can help to dispel certain stereotypes and tropes about Muslims and Islam but also show the diversity of our narrative, you know. There are Muslim feminists out there. There are Muslim liberals like myself. You know, sadly for the general American public the only thing that they ever see or hear about Islam or Muslims you know revolve around 10-second sound bites of Osama bin Laden or Ayman al-Zawahiri and so again to shatter these stereotypical tropes and help to promote a more wholistic overview of what being a millennial Muslim means in America and the world today.
0:03:27:>>ROSEMARY PENNINGTON: There is something intriguing on your website. I can't remember what it's called. It's about you writing about being a pacifist and then how it sounds like you feel like you're trying to step - follow in the footsteps of Gandhi and all of these pacifist leaders. Why did you feel the need to write that because in many ways when I was reading that I felt like you were trying to justify sort of how you see the world and how you view the world.
0:03:51:>>ARSALAN IFTIKHAR: Well, for anyone who goes to The Muslim Guy.com the first thing that you'll see is what I like to call my Islamic Pacifism manifesto. I want everybody who visits the website to know exactly where I stand, what my worldview and my life philosophy is and that I am a proud Muslim pacifist. And that you know again to just sort of shatter these you know generalizations about Islam and extremism being you know inter-wovingly (ph) innate within one another, again, trying to show the diversity of the Muslim and Islamic thought and how you can advocate for nonviolence and still be a proud practicing Muslim. I pray five times a day. I fast during the month of Ramadan. And so it's not only for myself and for the world to know where I stand but it's also for other Muslims worldwide to feel the confidence and courage to let them know that there are thought leaders out there who are trying to not only dispel the stereotypes and misconceptions about Islam but are also putting forth new socio-political paradigms. And my first book is actually being published right now. And that's sort of going to even further that even more.
0:05:11:>>ROSEMARY PENNINGTON: Oh, what's your book about?
0:05:13:>>ARSALAN IFTIKHAR: My book is a mixture between a narrative political history from the moment of 9/11 onwards and sort of an insider memoir about my work. And you know it's sort of it's a continuation of all the work that I've done and sort of my Mona Lisa, if you will. And so it be out in January 2011, God willing.
0:05:35:>>ROSEMARY PENNINGTON: What made you decide to write a book? Did it sort of seem like the natural progression?
0:05:40:>>ARSALAN IFTIKHAR: Yeah, absolutely. I mean, I've written hundreds of columns in my life and you know the first thing people ask me is so when is your book coming out? And actually that Christian Science Monitor profile that I mentioned about was actually how I got my book contract. My editor right now actually happened to read the profile. She went to The Muslim Guy.com and she actually just sent in an e-mail and said hey I'm a senior editor at this publishing house. You want to write a book? And of course I wanted to but I'd been talking to a few publishing houses, and it was just a match made in heaven.
0:06:10:>>ROSEMARY PENNINGTON: You are also an attorney and human rights lawyer. How do you find time for all of this. Because being on the media and writing is not something you can do easily or quickly, how do you juggle everything?
0:06:24:>>ARSALAN IFTIKHAR: Well, I always like to tell people that I'm a jack of all trades, master of none. You know I'm a human rights lawyer by education. By license I'm a licensed attorney. I don't practice law per se. Again I have used my expertise in international human rights law to be a media commentator. You know it was either being a lawyer or getting a PhD and you know getting a law degree took far less time. So you know here in Washington 1 out of every 6 people is a lawyer, so we're a dime a dozen. And so you know for me it was more of a means to an end. It was meant to establish my credibility. You know, again, not only as a media commentator as a pacifist but as a human rights lawyer I view everything from the lens of international human rights, whether it's something that happens halfway around the world or domestically in terms of constitutional civil rights issues.
0:07:20:>>ROSEMARY PENNINGTON: This says been Muslim Voices, a production of the Voices and Visions project in partnership with WFIU public media from Indiana University. Support comes from the Social Science Research Council. Music was provided by Animus. Muslim Voices is on Twitter and Facebook. You can also subscribe to our podcast in iTunes. There's also a blog at muslimvoices.org.