Muslim Voices — Balkans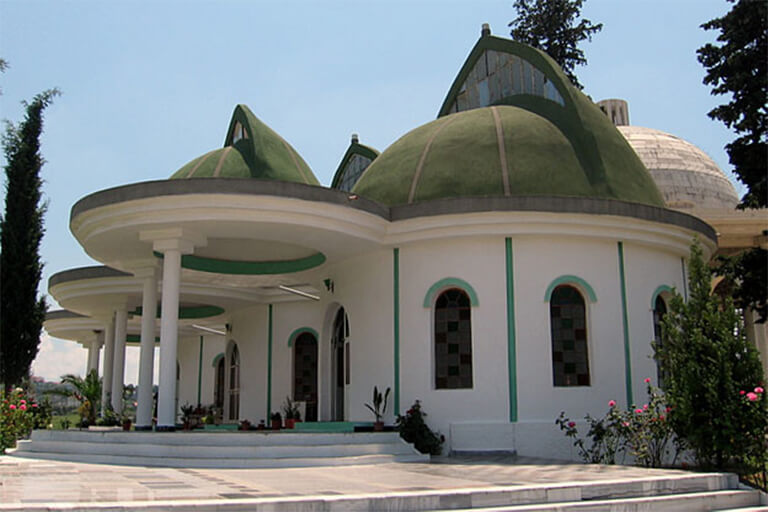 Audio transcript:
0:00:06:>>ROSEMARY PENNINGTON: Welcome to Muslim Voices. I'm your host, Rosemary Pennington. Nestled in the heart of the Balkans is the Republic of Kosovo with just 1.9 million inhabitants. The majority of whom are ethnically Albanian as well as Muslim. Kosovo is among the smaller states in Europe. The Republic declared its independence from Serbia in 2008 although there are a number of countries that have yet to recognize that. That includes Russia, which considers the declaration illegal. The republics independence came after years of monitoring by the United Nations, that monitoring helping end the Kosovo War of the 1990s. About a million ethnic Albanians were forced from their homes during the conflict. Frances Trix is an associate professor of linguistics and anthropology at Indiana University and has spent a lot of time in the Balkans studying Kosovo and Albania as well as the Sufi. She talked with Muslim Voices about her experiences in Kosovo as well as the lives of Muslims there.
0:01:14:>>FRANCES TRIX: I think first it's probably helpful to think about the whole Balkan regions and maybe even Islam in Europe. When people think of Islam in Europe, they may think of Turkish workers in Germany or Algerians in France or maybe the Muslims who were in Spain many hundreds of years ago. But they forget that there have been Muslim peoples in southeast Europe that is in the Balkans since the 1300s. And these Muslims came with the Ottomans in the 14th century. And they include people came with the Ottoman troops and also many local peoples, especially bought Bosnians and Albanians but also other local people who became Muslim. And until the well, - at the beginning of the 19th century, a slight majority of the Balkans were Muslim. Now when I say that you have to realize that the Balkans were very cosmopolitan, the cities war, and that there were Jewish populations, Muslim populations, Roman Catholic populations. It's different Eastern Orthodox populations. That was expected. Cities were cosmopolitan that way. At the beginning of the 19th century, there was a slight majority of Muslims. At the end of the 19th century, the Muslims were a minority. And this is one of the more neglected areas. From the 19th through the 20th century, there's been an expulsion of Muslim peoples from the Balkans. So to understand Islam and the Balkans, you have to understand how to 2 to 2.5 million Muslims have been pushed out of the Balkans in recent times. Now part of this has been a result of growth of nationalism in countries, like Serbia, Bulgaria, Greece with the help of Russia. And people were pushed out. There were wars. People died. Many of these Muslims, the ones who survived went to Turkey. But there are still Muslim peoples in countries in the Balkans, notably in Bosnia, in Albania, in Macedonia and in Kosovo.
0:03:30:>>ROSEMARY PENNINGTON: So Islam in - so, I mean, how can you - I mean, trying to characterize Islam anywhere is so incredibly difficult because it's such a multifaceted faith is all? But what is the makeup like of the Muslims who are living in Kosovo?
0:03:43:>>FRANCES TRIX: OK. Well, let's go back historically, of course. When Islam came to the Balkans, when it came to - so it came through the Ottomans. So you have Sunni Hanbali Islam largely coming in but also a lot of the people brought it were Sufis. So you have 10, 12 different Sufi orders. I don't think they're not publicly strong. You find them particularly in the south around Prizren, (unintelligible) and Gjakova. It's largely Sunni during the time of Yugoslavia, the center of Islam as I said in Yugoslavia was Sarajevo. So imams would go there for some training for decisions might be made there. That's no longer the case. Now the center is more in Pristina. They have a Methodist there. Some of their imams go to Turkey for training. Some go to Saudi Arabia. Some go to Egypt***
[** NEW STORY **] 0:00:00
0:04:40:>>FRANCES TRIX: ***again where you can get money for training makes a difference. I would say Islam now in Kosovo is in transition for so many years. It was hard to practice. It certainly was hard to practice openly, but the societies in major transition. I mean, they were - all through the '90s Kosovo was under martial law. Albanians had been fired from all their jobs. They were surviving through their own family structure and through civil society solidarity groups. They set up their own schools. They were not allowed to go to public schools. They set up their own clinics. I mean, people don't realize the degree of difficulty in daily life Albanians went through in the '90s. And then there was the war '98, '99. 850,000 Albanians were expelled from Kosovo. That's that was almost half the entire population. I would say Kosovo was traumatized. Most of them came back thanks to the NATO intervention. The economy is still in dire straits. They have an official unemployment rate of 44%. If it's officially 44%, you know, it's much higher. And among the youth, it's much higher. So there's a lot of basic concerns. Where do you get money from? There's obviously different forms of Islam that have come in. Different groups have offered to rebuild mosques. So it's - I think it's fair to say that Islam is in transition there. It's definitely part of the culture of the people. It remains to be seen how it will bear. There is all of this talk, of course, in Europe about this issue of identity. And so much of it is attached to the possible ascension of Turkey to the EU about the fact that we are European, We're modern. I.E., we're not Muslim. It tends to be the implication quite often in these debates. And yet you have this region of Europe that has had this long history of having Muslim populations, of having Islam. What are these people living in Kosovo and in the Balkans who are Muslim and who have been Muslim for centuries - what do they make of this sort of dichotomy that to be European you can't be Muslim? They're in a rough position. It's also very difficult position because right now they are still - even though they declare their independence, they know they're beholden to NATO for the intervention in '99. The U.N. administered them, and the UN remains there. And now the EU was supposed to take over. And the UN was supposed to leave. And the UN has not left. And the EU is there. The Albanians Kosovo must be diplomatic. There are some who say, though, before we were occupied by the Serbs and now we're occupied by the internationals. And there's truth in that. But there's also gratitude. So I would say the Albanians Kosovo are put in a difficult position. As an American observing in a sense from the outside, I saw a fair amount of ignorance on the part of the Internationals. And here I'm speaking mostly of Western Europeans who bring with them what I see as somewhat racist attitudes. They don't know the history of the Balkans. They know very little about history of Kosovo, of Albanians. They know less about Islam. They bring their attitudes and their condescension. It's not a pretty picture.
0:08:38:>>ROSEMARY PENNINGTON: Frances Trix is an associate professor of linguistics and anthropology at Indiana University and is the author of numerous publications, including spiritual discourse learning with an Islamic master.
0:08:50:>>: (MUSIC PLAYING)
0:08:56:>>ROSEMARY PENNINGTON: This is Muslim Voices, production of voices and visions in partnership with WFIU public media from Indiana University. Support comes from the Social Science Research Council. Music was provided by Animus. You can find Muslim Voices on Twitter and Facebook or subscribe to our podcast in iTunes. There is also a blog at muslimvoices.org.