Muslim Voices — House of Mary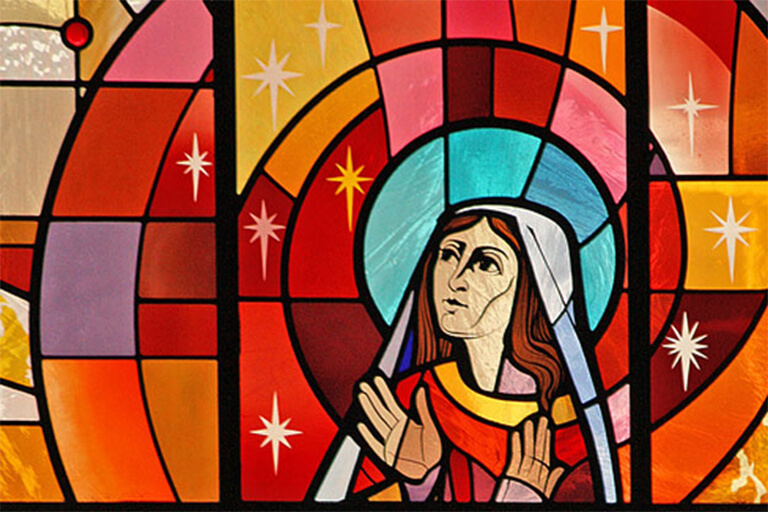 Audio transcript:
0:00:06:>>MANAF BASHIR: Welcome to Muslim Voices. I'm your host, Manaf Bashir.
0:00:09:(MUSIC PLAYING)
0:00:12:>>MANAF BASHIR: This week, Christians celebrate the birth of Jesus, but for many Muslims, it is also a time to celebrate as Jesus is considered a prophet. His mother, Mary, is also revered in Islam. There is even a chapter in the Quran devoted to her. Some believe that after the death and resurrection of Jesus, Mary was taken to the city of Ephesus and what is now Turkey. Because of this, as well as the travels and writings of the apostles, Ephesus became an important place in early Christendom. In Ephesus is a small stone structure called the House of Mary. Many, both Christian and Muslim, believe it is the place where Jesus's mother lived while in the city. Cigdem Balim finds herself drawn there year after year.
0:00:59:>>CIGDEM BALIM: I'm in Turkey by the agency. I'm driving to the top of the Nightingale Mountain, taking the same route as the pope did in 2006. As the sun sets, I see the house of Virgin Mary overlooking a valley of green, densely-wooded hillsides. The best time to go to Virgin Mary's house is in late afternoon when others are leaving, only then it is quiet and you can hear the nightingales and this is my annual pilgrimage. The gospels say that Mary was entrusted to St. John. And legend has it that he fled to Ephesus with her. At the end of the 19th century, the visions of a German nun led Catholics to this building. It is about 20 feet across, has three rooms, and the lower sections of the stonework dates back to Roman times. Tourist buses are leaving as I arrive. Every day, hundreds of people of all faiths visit a tiny chapel and its grounds. I peek inside the chapel. A Muslim woman is kneeling on her rug. Her face turned to Mecca. St. Mary, her statute is watching her. I wonder how many people know that the mother of Jesus is recognized in the Quran. In fact, the Quran has a whole chapter titled to Mary, and there the Immaculate Conception and a virginal birth of Jesus are described. In the Quran, Mary is alone when she gives birth and carrying the child she came to her people, who said to her Mary, this is indeed a strange thing. And they do not stop there but continue with their abuse. Then, Mary made a sign to them, pointing to the child but they replied, how can we speak with a baby in the cradle? Whereupon, he spoke and said, I am the servant of God. He has given me the book and ordained me a prophet. His blessing is upon me wherever I go. Blessed was I on the day I was born and blessed I shall be on the day of my death and on the day I shall be raised to life. Indeed, the birth of Jesus is an occasion that Muslims and Christians can celebrate together. I go out, sit on the low wall facing the chapel, Underwood's behind it. I open my hands in quiet prayer. Then I ask her to look over my children. Mary understands. She is a mother. Merry Christmas.
0:03:55:(MUSIC PLAYING)
0:04:02:>>MANAF BASHIR: Cigdem Balim talking about the house of Mary in Turkey. Balim is the director of graduate studies in Indiana University's Department of Near Eastern Languages and Cultures. This has been Muslim Voices, a production of voices and visions in partnership with WFIU public media from Indiana University. Support for Muslim Voices comes from the Social Science Research Council. You can subscribe to our podcast on iTunes or join the discussion on our website. Find us online at muslimvoices.org.