Muslim Voices — Monemsalam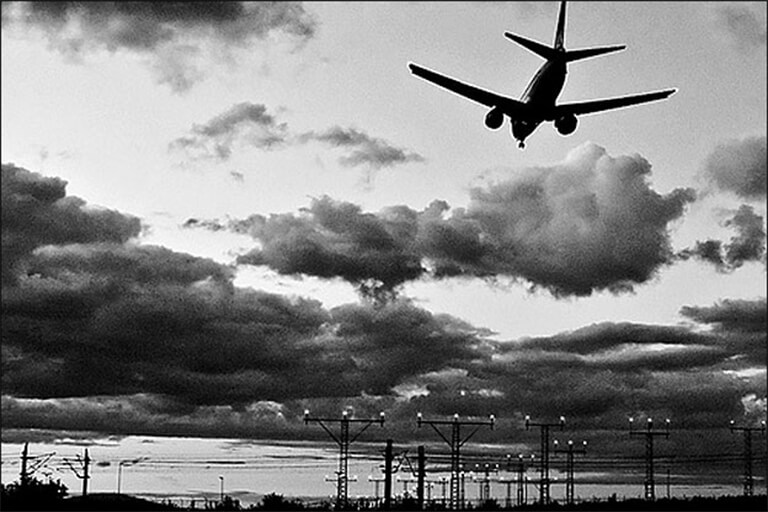 Audio transcript:
0:00:06:>>MANAF BASHIR: Welcome to Muslim Voices. I'm your host Manaf Bashir.
0:00:12:(SOUNDBITE OF MUSIC)
0:00:12:>>MANAF BASHIR: Last year, PBS stations across the country aired the movie "On A Wing and A Prayer; An American Muslim Learns To Fly." Over the course of 60 minutes, viewers were introduced to Monem Salam, a Muslim American of Pakistani origin trying to get his pilot's license. Along the way, viewers met his family, visited his workplace, and went with him as he spoke with members of a Christian church about his Muslim faith, and in the end were rewarded with a bird's eye view of Salam's first solo flight. But his journey wasn't always easy. There were rickety planes to deal with, one flight school that would not talk with him, as well as a film crew to contend with. But as Salam tells Rosemary Pennington, it was well worth the trouble.
0:00:54:>>MONEM SALAM: There was a minor hitch - the first flight school actually did - they didn't officially turn us down, they just kind of just walked us out and never heard back from again. And so that was that was a little bit of a case. And then also, you know, certain things happened during the event which I didn't know about until way afterwards. So for example, the producers had asked us to come up with a write up on, you know, our thoughts about the film and that type of thing. And the director, whose name is Max Keiser - he has a jogging buddy who knows somebody at the DHS. And so as they were talking one time, he mentioned about the movie and how successful it was. And the DHS person said, oh, really, I didn't think much of it? And he asked him, did you watch it? And he was like, no, I didn't watch it, but every time Monem would have to go up in the air, I would have to follow him. So, you know, those type of things slowly begin to come out after the movie was made that the DHS was actually following the - my flight or every flight that I did every time I went up for those 45 or 50 hours that I had to do.
0:01:48:>>ROSEMARY PENNINGTON: How'd that make you feel when you found out that was happening?
0:01:51:>>MONEM SALAM: You know, I felt a little bit - I was - you know, I was - well, I shouldn't say scared, but it was kind of eye-opening for me. I definitely - would've been a different case if I would have known while the film was being filmed. So to a certain extent, I'm glad I didn't know about it. Because if I would've, I think it would've, you know, maybe turned me off towards flying as well, so...
0:02:13:>>ROSEMARY PENNINGTON: Are you still flying now?
0:02:14:>>MONEM SALAM: I am. Not as much as I'd like to. Probably once every two months or so. Partly it's a function of the weather up where I am in the wintertime. And other - it's a function of, you know, being busy. I'm looking forward to the summers, where you can fly a lot more. But it is expensive, so you have to keep that budget.
0:02:31:>>ROSEMARY PENNINGTON: In the movie, your wife seemed like she was very hesitant with the whole idea of you learning to fly. Has she - and at the - I remember at the end there's sort of the credit saying where she finally went up in the plane with you. Is she more comfortable with that now?
0:02:43:>>MONEM SALAM: No, she's not comfortable with it. She just went up because she wanted to, you know, basically try to make me happy and so - I mean, I really appreciate that from her. But, yeah, she's really not comfortable doing it and we haven't gone up after that point. You know, in the - in - for flying folks, we call it, you know, going out and getting a $100 hamburger, which basically means you, you know, get an airplane, you fly to somewhere, buy a $5 hamburger and fly back, but the cost of the fuel is so much. So I've tried to convince her to come with me to go buy a $100 hamburger, but she hasn't been yet. So we'll see. Hopefully in the future sometime.
0:03:14:>>ROSEMARY PENNINGTON: In the film there is this one scene where you're talking to people it looks like in a church basement maybe and sort of talking with them about Islam and your experience being a Muslim, and you talk a little bit to the camera sort of about how it's important to you - why? Why is it important for you to go out and do what sort of looks like outreach to someone watching the film?
0:03:36:>>MONEM SALAM: Sure. I mean, I think it's important just because I think that we can either, as Muslims, define ourselves or have ourselves defined by somebody else. And my opinion is it's always better to define yourself rather than have the other define you. And I think, with lack of voices that are out there, that is going to happen. So the more people can go out there and really - you know, we're not - you don't have to say what Islam says, even just about what you feel. I think it goes a long way towards - to explaining and defining yourself rather than other people defining you.
0:04:06:>>ROSEMARY PENNINGTON: That audience in the movie seemed like they were pretty - perhaps not receptive, but they were pretty respectful - the conversations seemed very respectful. Have you done those where it's been less comfortable?
0:04:17:>>MONEM SALAM: I haven't done any that were - that's been outright belligerent. There was a time locally also, in Bellingham, where there's a fairly large - call it a megachurch, that I did go and speak at. And there was a lot more silence in the room after I spoke than there was a lot of questions. And so I kind of, you know, felt as if people were not - not turned off - they understood, but maybe they didn't want to ask any further questions. So there have been cases like that, when there's been dead silence afterwards. But there's never been any belligerence or anything like that, which, you know, I'm very thankful for.
0:04:47:>>ROSEMARY PENNINGTON: What's the reception to - of the film been like? I mean, have you been - have people - do people come up to you or have people talked to you about what they thought about the film?
0:04:56:>>MONEM SALAM: There have been - very generally, it's been very, very positive. We had, you know, a lot of viewership. I think PBS had about 2 million viewers. Now we're going - taking it throughout the country. It's generally - I mean, we've never had a negative comment so far. And the positive comments - there've been - some of them have been fairly unique. One time we did - in a class setting we showed the movie, and then the teacher asked the students to give anonymous feedback on the film. And one of the students wrote back and said - you know, towards the end of the film there's some emotional moments - and so one of the students wrote back and said, thank you for showing - sharing your emotions. I didn't know Muslims had any. And so, you know, those - that type of feedback really does help because it actually encourages you to do more because you really figure out what people - is in people's mind and in their hearts. And so the more we can alleviate that, the better off everybody will be.
0:05:45:>>ROSEMARY PENNINGTON: Do you have any regrets having done film?
0:05:49:>>MONEM SALAM: No, I think - I don't want to call it a regret, but being as ambitious I think as I am I think, you know, we should've had, you know, 300 million people watching the film rather than only 2 million. But I think - you know, that's not up to me. I think we did what we could. We're going to continue to push forward, maybe make some more films in the future, but this one at least has some legs to it. And try to, you know - try to use it as much as possible for outreach work,
0:06:18:>>MANAF BASHIR: Monem Salam is a financial adviser living and working in the Pacific Northwest as well as a member of the board of the Islamic Society of North America. This has been Muslim Voices, a production of Voices and Visions in partnership with WFIU Public Media from Indiana University. Support comes from the Social Science Research Council. You can subscribe to our podcast and items or join the discussion on our website. Find us online muslimvoices.org.
0:06:46:(SOUNDBITE OF MUSIC)