Muslim Voices — Nasrin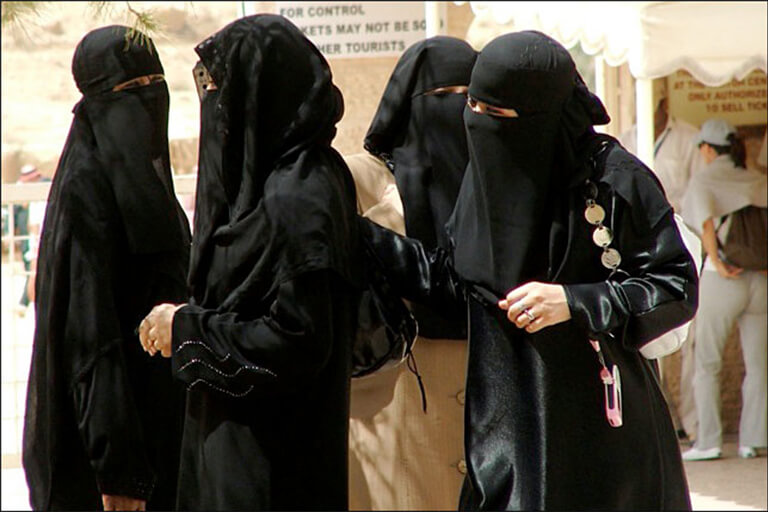 Audio transcript:
0:00:06:>>ROSEMARY PENNINGTON: Welcome to Muslim Voices. I'm Rosemary Pennington filling in for Manaf Bashir.
0:00:10:(SOUNDBITE OF MUSIC)
0:00:12:>>ROSEMARY PENNINGTON: March is Women's History Month in the U.S.. It's a time to discuss the role of women in society. This month, Muslim Voices is launching an occasional series exploring women in Islam. Last week featured artist Usma Mirza, who sees Islam as a beautiful thing, not oppressive. The oppression, she says, comes from the behavior of Muslims themselves. But that's not quite how writer Taslima Nasrin sees it. Nasrin grew up in a Muslim household in Bangladesh. Her mother was quite observant, her father less so. So while Islam was a part of her childhood, it wasn't a huge part. As she grew into adulthood and began working as a gynecologist, Nasrin says she began to see Islam as an oppressive thing - something that did little to secure the rights of women.
0:01:03:>>TASLIMA NASRIN: The basic thing is the same - that I want women should get equality and justice. Women should be treated as human beings. But then why the problems - maybe, you know, 20 years ago I saw the superficial problems much more. Now I can go the root of the problem.
0:01:29:>>ROSEMARY PENNINGTON: Well, what are the roots of the problem in your eyes?
0:01:33:>>TASLIMA NASRIN: Before, like, I blamed the Islamic fundamentalist - or any kind of religious fundamentalist, because they're all against women. But now I blame the system. Which system made the people fundamentalists? I don't blame no Talibans. I blame the system. What system make the boys Taliban? Because, you know, if you send your small boys to madrasas where they would not have any other teaching - any other education but the Quran and the Hadith, and if you give them the guns and say that it is the only thing we learn - you learn and you would go to heaven if you kill the unbelievers, if you kill women, if you - if they do the Islamic things. If you do not give them scientific education and a secular education, if you only give them Quran and Hadith, it is not their fault that they become Taliban and they become, you know, suicide bomber and they kill people. I want to eradicate the system which make people ignorant - which make, you know, people fundamentalists, fanatics, terrorists.
0:02:54:>>ROSEMARY PENNINGTON: For a long time, your writings have been seen as being critical of Islam and religion in many fashion, but it seems like now you're saying that - you're taking a larger view and not just looking at the religion as a cause of these problems, but also sort of the societies.
0:03:06:>>TASLIMA NASRIN: I think and believe that religious scriptures are out of time, out of place. I don't find any difference between religion and religious fundamentalism. Religion were created a long time ago. Those religious scriptures can be a historical document. We don't have to follow 7th century's law in this 21st century. If people believe in religion, it's his or her personal matter. States should not be religious. States should be separated from religion. Education should be secular and criticism should be allowed. If I want to criticize Islam, I must not be killed. Criticism is allowed in Christianity, Hinduism, Buddhism, Judaism, but not in Islam. If Islamic society needs any progress, then it should allow criticism.
0:04:11:>>ROSEMARY PENNINGTON: A number of your books have been banned - I think all of them in Bangladesh or most of them in Bangladesh. When you began writing your poetry and began publishing these novels and the autobiographical books, did you expect the reaction? Because you've had fatwas issued against you - death threats. You've had to leave Bangladesh. And recently you've had to leave India, where you had been staying for a while. I mean, did you expect the reaction that your work has received?
0:04:39:>>TASLIMA NASRIN: I did not expect that the government would throw me out of the country. I knew that many anti-human people - many people who believe - who do not believe in human rights and freedom of expression - there are many people who are fundamentalists - would not like my books and they would hate me. But I didn't know that government would try to please the fundamentalists and would throw me out. I was very shocked when I was thrown out of Bangladesh, but I was more shocked when I was thrown out of India because India is considered the largest democracy. India is considered a secular nation. And I didn't get any support from any political party because they have minority Muslim appeasement policy and they wanted to please Muslim to get votes. So they didn't care enough to protect a secular writer. It's really painful.
0:05:52:>>ROSEMARY PENNINGTON: Taslima Nasrin is a Bangladeshi-born writer and human rights activist who now lives in France. This has been Muslim Voices, a production of Voices and Visions in partnership with WFIU Public Media from Indiana University. Support for Muslim Voices comes from the Social Science Research Council. You can subscribe to our podcast in iTunes or join the discussion on our website. Find us online at muslimvoices.org.
0:06:19:(SOUNDBITE OF MUSIC)