Muslim Voices — Nobody's Enemy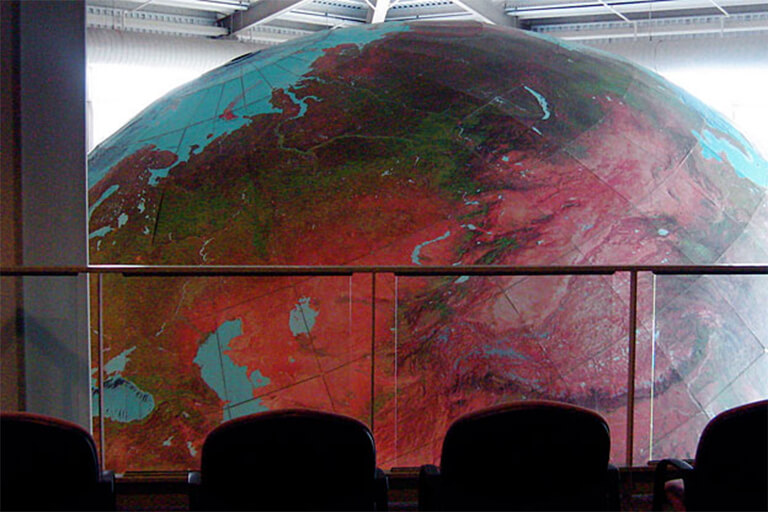 Audio transcript:
0:00:06:>>ROSEMARY PENNINGTON: Welcome to Muslim Voices. I'm your host, Rosemary Pennington. Neda Sarmast is a member of the Iranian diaspora. Her family left the country when she was still a small girl. As a teen, she returned to Iran for what was supposed to be just a short visit. It turned into a two-year stay when the Iran-Iraq war broke out. Over the years, Sarmast says she's become increasingly bothered by depictions of her native country in the media. But after President George W. Bush's infamous axis of evil speech in which he declared Iraq, Iran, and North Korea an axis of evil in the world, Sarmast decided she needed to do something. One she finally settled on was a film. In 2005, the former music industry PRO began traveling to Iran with camera and crew in tow. Seventy percent of Iran's population at the time was under 30 and Sarmast decided it was they, the youth of Iran, she would focus on in the film. Her documentary, "Nobody's Enemy" has been shown in two film festivals. I had the chance to talk with her about the making of the film.
0:01:16:>>NEDA SARMAST: Iran is a very complex and multilayered country, not uncommon to, you know, the same storyline for any other country that exists. It just happens to be the news here, especially in the US because of the conflict in the Middle East and, you know, the political climate of what we're going through. There have been many times when I personally can speak for myself, you know, and, of course, this is the conversation that goes on in many Persian and, you know, Iranian circles but there's many times when I see something on the news and, you know, I may look at it, I said OK. It may be valid, it may be a political standpoint, but if you're going to show this, why don't you also show the other side? There's many different layers to the country. There's many different conversations. Why only cover the political side? Why only cover the political angle or, you know, the political conflict side? And I understand they're all valid. I have no problem with covering the news and showing that but there's so much more. So when you don't show the other side, people don't get a chance to know more about these people, the country, and their mindsets and who they are. And when you don't know something, when you don't know someone, and when you're always seeing an extreme version of it, then you tend to fear these people or hate them or don't like them disassociate yourself with them.
0:02:24:>>ROSEMARY PENNINGTON: One of my favorite parts of the film is this roundtable that you did with young Iranians and they seem to be talking about a gamut of issues. During that democracy, there are issues of class that are brought up, there's issues of controls on the sort of things they can do for fun. And there was a really tense moment during this roundtable when it appeared to me that there were two young men who seemed to be debating the possibility of the US going to war with Iran and sort of what the implications would be for Iran if something like that happened. I'm just wondering how that debate came about and if there was more to that conversation that got left on the cutting room floor?
0:03:03:>>NEDA SARMAST: At that time when we were filming, it was the height of the Iran-Iraq - I'm sorry, the US and Iraq war. And they were surrounded, Iran was surrounded by American soldiers. So there was definitely the possibility of a conflict with Iran. At that time, it was around the same time when George Bush talked about the axis of evil, naming Iran as one of the axis of evils. And it really hurt. Me, here in the US, when I heard that, it really hurt the people of Iran because if you're going to, you know, talk about that and if it's going to take on every single cover of newspaper and television program about the axis of evil which Iran was, then how come you're not showing the thousands of people that went out on 9/11, right after 9/11, you know, holding a candlelight vigil for the victims? And no one's covered that. No one talked about it. In a very couple of just small international and maybe then, Iranian programs got a chance to show it and a lot of people said, how come you're not showing that? This is, you know, the axis of evil makes it look like you've got every single person in Iran wanting to create a war and wanting to come out here and attack US. That is not the truth. And again, there's views, there's both views. I'm not saying everybody hates Iran. You know, there are definitely extreme views that exist in the country today as well. But the majority of the people that I know when I went there and I visited and I saw with my own eyes that are living there are not bad at all.
0:04:31:>>ROSEMARY PENNINGTON: I wanted to ask you about Yas, the rapper who is considered the Persian Tupac. I was doing some reading and it appears that he's done some work promoting the film and I wonder how you hooked up with Yaz and you decided that his story was so compelling? Because he's featured very highly in your film.
0:04:49:>>NEDA SARMAST: How it happened with Yas was that I actually because again, of my background in music, I wanted to, I was curious to hear and talks about all these music and underground music studios. And I wanted to, I guess to my own personal knowledge, I wanted to see the difference between the world of music in Iran compared to what I had worked in, so I was curious. I went to Iran and I was supposed to go that night into a recording studio to film then and I had my camera guy and my lighting, you know, lighting and sound and photography, everybody, were ready to go and I got a phone call to say that they are sorry, they change their mind and they don't want to do this interview. And I said but why? My background is music, I'm going to show you guys in good light. I'm curious and you should talk and you should show yourself so that people see the talent. And no matter what I said, they were just, no, no, can't do it. Sorry, we don't want the cameras, don't know how you're going to talk about it. We don't want to get trouble if something happens to you in this film or if it's done politically or something, it's going to show us in bad light and we don't need trouble coming, you know, at our doors. And I understood it and I definitely didn't want to push the subject but I was very disappointed. So my sound guy turned around and he made a couple of phone calls and he came over and I said alright guys, let's just go to dinner, we'll have a social night out and we'll just go to a restaurant and sit down. My sound guy came over and he said listen, there is an up and coming Iranian rapper that is really, you know, an incredible, you know, great stuff and his name is Yas, Yas. And I just talked to him, he's recording in the studio right now with his producer and he said it's OK for you guys to come and talk to him. He's got no problem. So I said OK, well we have all the equipment, let's just go, and we'll talk.
0:06:24:>>ROSEMARY PENNINGTON: His story seems to be incredibly compelling. He talks about the death of his father and you show a scene of him at his father's grave. He talks about, at one point, how he is helping to raise his three young sisters and he talks about the struggles of raising them and his worries about how he's going to pay for college for the three of them. And then, you know, his struggles to sort of help his family out. And it seems, I don't know, I feel like so much of what he worries about seems like things that many of us here in the United States worry about.
0:06:56:>>NEDA SARMAST: They call him the Persian Tupac because he talked and sang about all the, you know, the social problems that he had with himself growing up in his life, losing his father at such a young age and in a society, some of the things that's working or just not working. He's a very, very proud Iranian and he's selling music about that. But at the same time, he does say that there are certain issues and things that we need to deal with. So it kind of just took on from there. And also, in the end, it shows my main reason of why I really wanted to show this and that I wanted to focus on our similarities versus our differences because knowing both cultures and knowing the conversations from both cultures, I couldn't stress enough that our similarities are more than our differences. And at the end, it comes down to the core of a human being. What is important to us as a human is important to them, not less, and not more.
0:07:47:>>ROSEMARY PENNINGTON: Sarmast's next venture is the launching of a cross-cultural social networking site she hopes will bring together people from disparate backgrounds. This has been Muslim Voices, a production of the voices in visions project in partnership with WFIU public media from Indiana University. Support comes from the Social Science Research Council. Music was provided by Animus. You can find Muslim Voices on Twitter and Facebook or subscribe to our podcast in iTunes. There's also a blog. Find us at muslimvoices.org.
0:08:22:(SOUNDBITE OF MUSIC)