Muslim Voices — Salaam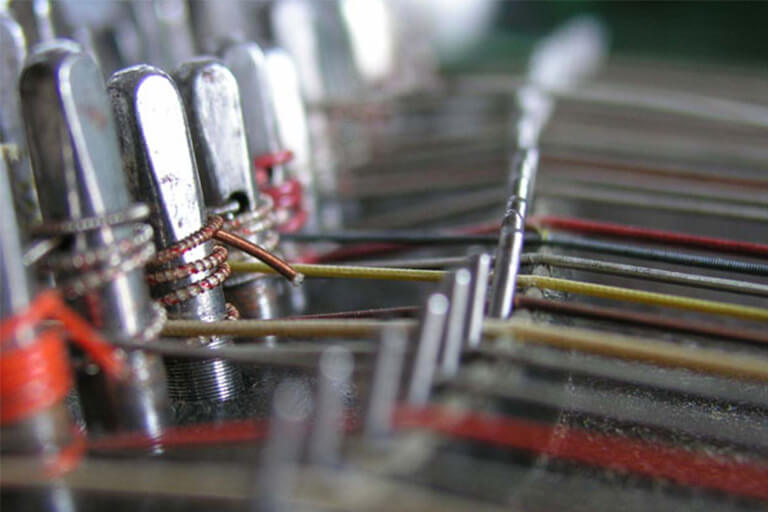 Audio transcript:
0:00:06:>>ROSEMARY PENNINGTON: Welcome to Muslim Voices. I'm your host, Rosemary Pennington. Music has the ability to transform and transcend. It can scale walls and serve as a kind of common language when none exists. It can reach back into the deepest parts of us and make us feel and remember things we'd long thought we'd forgotten. For Salaam, a band out of Bloomington Indiana, it's that bridging quality of music that drives so much of what they do. Salaam plays music from and inspired by the Middle East.
0:00:45:>>DENA EL SAFFAR: I'm Dena El Saffar.
0:00:47:>>TIM MOORE: My name is Tim Moore.
0:00:49:>>DENA EL SAFFAR: And we are with the band Salaam. My father is born in Baghdad, Iraq. And he came to the United States as a professor at DePaul University in Chicago. So that's where I grew up. My mother is - her ancestors go back several hundred years in this country. And so my dad, he came here himself. So I have sort of the immigrant background as well as a pretty well-established family history in this country.
0:01:29:>>TIM MOORE: We met playing music. We met through music. We were both - we were in two different bands. And we were giving live performances on the radio. She was coming out of the radio studio while I was going in, and that's when we first met.
0:01:49:>>DENA EL SAFFAR: I was brought up with a quite a variety of religious influences. My father is a Muslim. My mother is Protestant, I guess you could say. They sent me to a Lutheran school. And in fact, the Lutheran School is where I started playing music because it was of great importance. They had us singing in choir and playing in orchestra. And my first performance experiences were in a church. I heard Middle Eastern music growing up all my life. I never paid any attention to it. I was learning classical music starting at age 6. And I'd hear the Arabic music and didn't really understand it at all. And then I went to Baghdad with my father and brought my instrument so I could practice because I was getting ready for some auditions for music school. And everybody saw my viola. They said OK let's hear something. And I played Bach and you know they liked it. But then were playing me tapes and asking if I could play what I heard. And I said sure. I'll play along with those. And then it was the response was really enthusiastic. And I just started really paying attention to the music. And it just got under my skin. I loved it so much that ever since then I've been learning to play it.
0:03:30:>>TIM MOORE: We always describe our music as the music of the Middle East. And there's a lot of music from the Middle East. There's a wide range of styles. And we obviously don't cover them all, but we try to cover a range. We do mostly Egyptian, Iraqi, some Lebanese. We specialized in Turkish music for a little while. We had a Turkish gentleman in our band - some various North African styles and we dabble in a few different things. The thing about music is there's no real boundaries or borders that cut off and say OK well this music stops here and this other kind of music starts here. It's all influenced by its neighbors. Even the Iraqi music that we've spent so much time studying, we hear the Persian influence, the Turkish influence, the Kurdish influence, the Gulf influence, and all of their - you can almost tell like which part of Iraq the music comes from by what influence of the neighbors that you're hearing in it.
0:04:53:>>DENA EL SAFFAR: What I love about our audiences is seeing the diversity. We have a real mix. And it makes me feel that like we're reaching our goals which is bringing people together rather than talking about our divisions and all the fault lines. And I think when it comes to the Middle East, that if you're Jewish, Christian, or Muslim, or Bahai, or whatever your religion is, that you identify with that music.
0:05:31:>>ROSEMARY PENNINGTON: This has been Muslim Voices, a production of the Voices and Visions project in partnership with WFIU public media from Indiana University. Support comes from the Social Science Research Council. The music was provided by Animus. You can find Muslim Voices on Twitter and Facebook or subscribe to our podcast on iTunes. There's also a blog at our Web site, muslimvoices.org.