Muslim Voices — Santa Story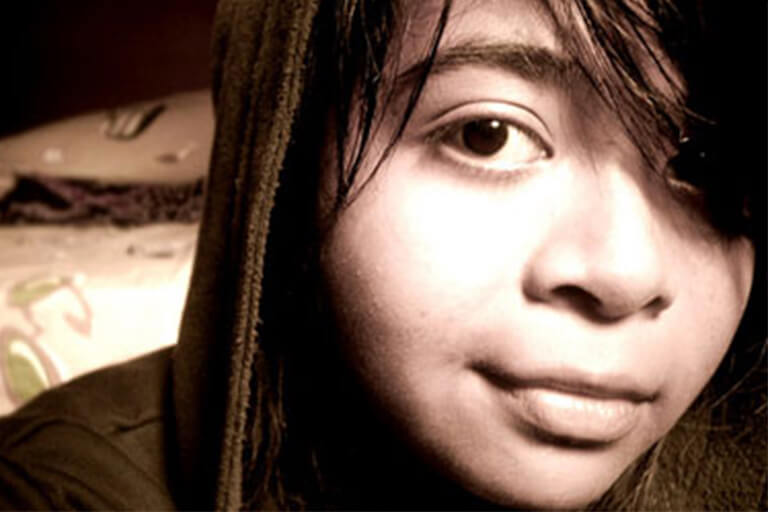 Audio transcript:
0:00:06:>>ROSEMARY PENNINGTON: Welcome to Muslim Voices. I'm your host, Rosemary Pennington. This week, Christians around the world are marking Christmas - the day they believe Jesus Christ was born. So here at Muslim Voices, we thought we'd do something a little different. This week, we get the story "Santa Claus In Baghdad" from author Elsa Marston. The story takes place in Baghdad around the year 2000. It's near the end of Saddam Hussein's regime. Many people have been reduced to poverty or severe financial straits because of the regime's economic policies plus U.S. imposed sanctions. Once comfortable families have had to sell whatever household items and personal possessions they can simply to put food on the table, if they have a table at all. Amel, a quiet girl of 14, is lucky enough to attend a good school, but she's lost a year due to an illness for which there were no medicines available and is now trying to find a new social situation. When a respected teacher of Arabic literature announces he's leaving for a job elsewhere, Amel suggests that her class honor him with a gift. She offers to buy a fine book for him with the girls' combined money. Meanwhile, Amel's little brother Bilal, an emotionally fragile child, has learned about Santa Claus from a book he found at his school. He's obsessed with the idea that Santa Claus is coming to bring him toys. Amel realizes that Bilal has confused the idea of Santa Claus with an actual relative, Uncle Omar from America, who's expected to arrive any day. Soon after his arrival, Uncle Omar comes to Amel's family for dinner. We'll pick up here with author Elsa Marston.
0:01:51:(SOUNDBITE OF MUSIC)
0:01:56:>>ELSA MARSTON: Mama's dinner, everyone proclaimed, was a miracle and Amel was happy to see her mother laughing with pleasure. At last, the time came to see what Uncle Omar had brought. Papa pulled the suitcase out into the sitting room and everyone sat or knelt on the floor as their guest opened it. Amel held Bilal in her lap. He was alert and eager, but said nothing. Item by item, out came the contents of the suitcase - bottles, boxes, jars, pills, capsules, tablets, reading glasses, bandages, corn plaster, scissors, ointments, creams and toothpaste - a whole pharmacy - a king's ransom in medicines lay before them. A hushed atmosphere had fallen over the room after the loud chatter and laughter at dinner. The adults watched closely as Uncle Omar brought forth each new treasure and they greeted his announcements with appreciative murmurs. The young people, of course, soon lost interest and sat back waiting patiently for the display to finish. All this while, Bilal sat quietly on Amel's lap, yet she could feel the tension rippling through his small body as he leaned forward. Every move that Uncle Omar made, every item lifted from the suitcase he stared at as though his life depended on it.
0:03:25:(SOUNDBITE OF MUSIC)
0:03:28:>>ELSA MARSTON: When the treasure was finally all revealed, Uncle Omar sat back and his features relaxed in his smile. "I couldn't bring presents for the children," he said. "Not enough room. Not with all this. And how do I know what they like? But I know that children can use a little money from their auntie and me." With quick gestures, he handed Amel and her three cousins each a couple of bills, then turned to give something to Amel's father - for the little one, he said. The older children received their gifts with quiet thanks. And as Aunt - Amel stole a glance at the bills in her hand, she realized that Uncle Omar had not been stingy. Suddenly, in the hush that still filled the room, a small voice rose. "I want a car - a red one - a racing car." One of the boy cousins gave a short laugh, but everyone else turned to Bilal in surprise. He repeated, "where's my car? Where are the toys? Santa Claus has toys. He doesn't have just this stuff. I want a red racing car, please." "But, dear one," said Mama, coming over to him, "Uncle Omar wasn't able to bring any cars. He had to bring other things instead." Bilal slid off Amel's knees, facing her and his mother. "You promised. You said the Santa Claus was coming and would bring me toys. Where are they?" Amel felt a wave of cold dismay go through her. Yes, she should have told her mother after all. She shouldn't have taken the easy way out and agreed with him back on that fateful day at his school. Uncle Omar stammered with embarrassment. "I don't have a car, but I have - I have" - he rummaged through his pockets and pulled out a box of Chiclets - "I have this for you."
[** NEW STORY **] 0:00:00
0:11:02:>>ELSA MARSTON: *** Bilal looked at the Chiclets as though surprised that Santa Claus could make such a dumb mistake. "I want toys," he said. "I want a car." "Enough, Bilal" - now his mother spoke sternly. "There are no cars. There are only things we need." Suddenly, the anticipation that had been simmering inside below exploded. He threw himself on the floor, cried and shouted, screamed and blubbered, pounded his fists, totally out of control. Amel's mother fumbled frantically among the medicines until she found a bottle and opened it. "Amel," she gasped, "get a spoon." A medicine for Bilal's yelling spells, Amel hoped. No, just cough syrup. But maybe there was something in it that would calm him down. While her mother held the thrashing child, Amel managed to get a spoonful of liquid into his mouth. Before long, his writhing subsided a bit - enough for his mother to take him into the bedroom and close the door. A quiet dismay settled on everyone in the sitting room. Then Aunt Farida gathered her share of the treasure and announced, with a brave attempt at sweetness, that her family must be leaving. "I'm sorry," Uncle Omar kept murmuring through the goodbyes. "I didn't realize. I should have brought something." "No," papa said, blustering through his chagrin. "We beg your forgiveness. What can we say. It's a shame - a disgrace. I don't understand. I have no idea why the boy should act like that. He will be punished." No, he won't be, Amel thought. Papa can't bear to punish his only son. And it's more my fault, really. I should have talked to Bilal. I should have told Mama. Poor thing, hoping and expecting so hard, and nothing came true. He is still too young to have learned that you can't expect anything - not in this world.
0:13:08:(SOUNDBITE OF MUSIC)
0:13:16:>>ELSA MARSTON: A few days later, Uncle Omar left. Amel was sorry not to have seen more of him, as he had seemed like a nice man. The night after Uncle Omar's departure, Amel noticed that her father had a secret look about him - a look of suppressed eagerness after the evening meal of lentils and rice. Papa called Bilal out to him. "Bilal," he said, "something wonderful has happened. Our visitor, Uncle Omar - you remember him? Well, he had a surprise for you. He couldn't find it in the big suitcase he brought." Oh, Papa, thought Amel, be careful. "It was such a big suitcase, you know? And something got lost with all the other things he had. But then he found it, and here it is." With a shaky smile, brought his hand from behind his back. There, resting on his palm, was a little red car - a sports car, bright shiny red. And so far as Amel could see, brand new. It lay like a jewel in papa's hand, gleaming in the light of the one bulb overhead. For a long time, Bilal simply stared. Tentatively, then he reached for the car. Holding it like a sacred object, he examined it and then looked up at his father. "Did Uncle Omar get it from Santa Claus?" he asked. "Did Santa Claus give it to Uncle Omar?" "Well, I'm not sure just what, but I think so." "For me? Especially for me?" "Yes, it's for you, Bilal." "Mama," Bilal shouted. "Mama, come see. Santa Claus did give me a car. He did. He did." His mother came from the kitchen and they all watched as Bilal dropped to his knees and started chugging the little car around on the living room floor - vroom, vroom, vroom, vroom.
0:15:22:(SOUNDBITE OF MUSIC)
0:15:22:>>UNIDENTIFIED PERSON: (Singing) I am a Muslim, the things I say and everything I do every day.
0:15:29:>>ELSA MARSTON: (Singing) We are Muslims, the things we say, and everything we do every day.
0:15:37:>>ROSEMARY PENNINGTON: But what did papa have to do in order to buy that little red car? And will Amel find the perfect book for her teacher? You can find out by visiting our website, muslimvoices.org, and downloading this story - again, it's "Santa Claus In Baghdad" from author Elsa Marston's book "Santa Claus In Baghdad" and other stories about teens in the Arab world published by Indiana University Press.
0:16:03:(SOUNDBITE OF MUSIC)
0:16:08:>>ROSEMARY PENNINGTON: This has been Muslim Voices, a production of Voices and Visions in partnership with WFIU Public Media from Indiana University. Support comes from the Social Science Research Council. Music was provided by Animus. You can find Muslim Voices on Twitter or Facebook and subscribe to the podcast in iTunes. There's also a blog at our website, muslimvoices.org.
0:16:32:(SOUNDBITE OF MUSIC)