Muslim Voices — Transnationals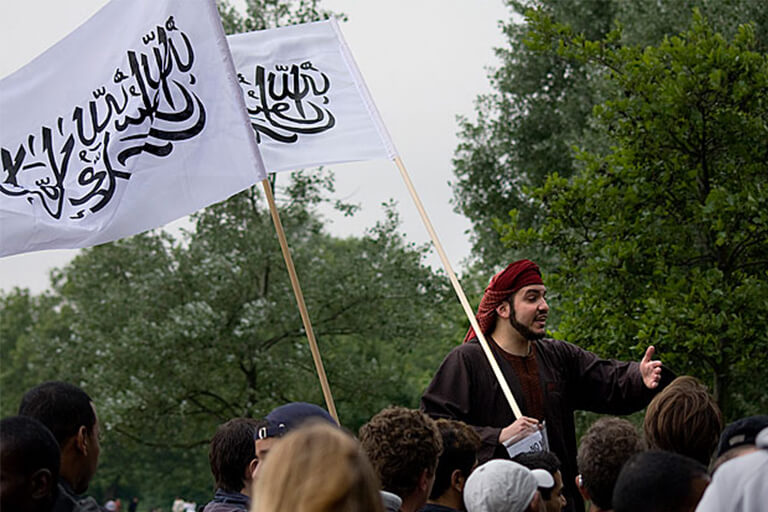 Audio transcript:
0:00:06:>>MANAF BASHIR: Welcome to Muslim Voices. I'm your host, Manaf Bashir.
0:00:10:(MUSIC PLAYING)
0:00:12:>>MANAF BASHIR: There are some 16 million Muslims living in European Union countries and they come from all walks of life and a number of different countries. On the surface, it would seem as though there is little to bind them together, but that's not the case. There is a growing transnational feeling among Muslim migrants and they are creating a culture of their own. Indiana University's, Cigdem Balim studies Muslim transnationals. She spoke with Rosemary Pennington about the common themes that bind the culture together.
0:00:43:>>CIGDEM BALIM: Transnational communities move between nations, continents. For example, you may be living in England but you have your, the roots of your family, let's say in Pakistan or you may be born in Germany to a Turkish family and you are a German citizen and you speak German but your roots go back to Turkey, so you're in constant communication with Turkey as well. These are transnational communities living between countries and cultures quite comfortably actually. In terms of cultural studies and literary studies, there are academics and I'm one of them, who believe that the transnationals have their own culture, for example, which is neither German nor Turkish, Hybrids, if you like, a culture in which they are very comfortable in actually.
0:01:44:>>ROSEMARY PENNINGTON: Is there a shared experience amongst these transnationals that sort of seeps into their cultural experiences, their books, their films, their literature even though they are from diverse areas?
0:01:54:>>CIGDEM BALIM: Yes. And that is the experience of having migrated. And as author, Izada Zahan, researcher puts it, out of the ashes of many migrations and changing places and continents and countries and languages, comes out this beautiful phoenix bird which is their very own transnational culture and a way that they can interpret and move between cultures. Yes, there is also a lot of search for identity, a search for roots, a search for who am I? But at the same time, they have an interesting way of looking and evaluating the culture they have come from, their parents have come from, and the culture that they are born into or live in which makes, for example, the works of authors and the filmmakers and the artists, painters very interesting indeed.
0:02:56:>>ROSEMARY PENNINGTON: Does that transnationalism hinder their ability to sort of function within the same society in which they actually physically live?
0:03:04:>>CIGDEM BALIM: Of course, at times it does. It does very much so because they are out of the norm. Imagine a child was born, I'm taking the Turkish example because this, with three million Muslim Turks living in Germany, the parents will want the child to go to a Turkish language class. The parents will also want the child, depending on how religious they are, to a Quranic school too in the spare time and at the same time, the child will be going to a German school. So there are all these different ideas and situations and are cultural traits that you have to fit into and you're outside the norm of being a single language, single culture situation of your colleagues. But in the long run, it pays well. And the world is getting more and more transnational as people migrate more than before. But having said that, in the very long past, people did move a lot. It's just that we did not know about it and we did not think about it then. There were a lot of border crossings. So immigration is nothing new to I think humankind.
0:04:36:(MUSIC PLAYING)
0:04:42:>>MANAF BASHIR: Cigdem Balim is Senior Lecturer at Indiana University's Department of Near Eastern Languages and Cultures. She spends much of her time studying Muslim transnational communities. This has been Muslim Voices, a production of voices and visions in partnership with WFIU public media from Indiana University. Support for Muslim Voices comes from the Social Science Research Council. You can subscribe to our podcast in iTunes or join the discussion on our website. Find us online at muslimvoices.org.