Muslim Voices — Wrap Up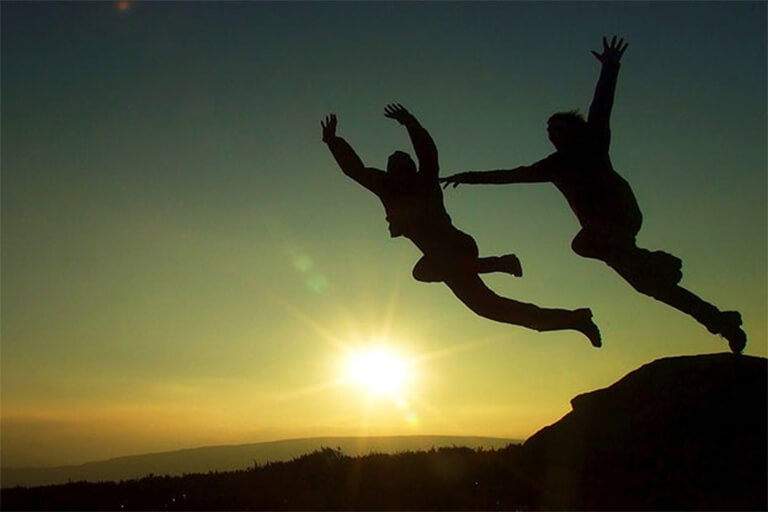 Audio transcript:
0:00:06:>>ROSEMARY PENNINGTON: Welcome to Muslim voices. I'm your host Rosemary Pennington. After two years and 60 podcasts Muslim voices is winding down. This is the last new podcast that will be produced as part of the series. So to mark its end we take a look back with an old voice. Manaf Bashir was the first host of Muslim voices. Today we interview each other about our experiences with and our thoughts on the podcast. Manaf before we start talking about the podcast series and Muslim voices more generally, it might be nice for you to tell the listeners a little bit about your background about who you are and sort of where you're from.
0:00:48:>>MANAF BASHIR: My name is Manaf Bashir. I study at Indiana University. And I'm also a third through Phd dissonant at the School of Journalism. I am from Kuwait and I am a Muslim.
0:00:59:>>ROSEMARY PENNINGTON: Now back home in Kuwait you worked as a journalist right?
0:01:02:>>MANAF BASHIR: I did.
0:01:03:>>ROSEMARY PENNINGTON: And what media were you working in?
0:01:05:>>MANAF BASHIR: I was working at Kuwait News Agency as a media editor. And I was also working in Kuwait funds for Arab economic development as a media coordinator.
0:01:15:>>ROSEMARY PENNINGTON: In the first year of the podcast series, you were the host. And since then you've stayed involved by helping with some of the script editing for a crash course in Islam by suggesting topics for podcasts for Muslim voices. Why did you agree to be involved in this project?
0:01:31:>>MANAF BASHIR: You provided me the chance to be part of voices and visions and. I remember you telling me that the aim of the of the project is to promote dialogue especially after 9/11 when Islam became a terrorist religion rather than like any other religion. So I felt responsible that I wanted to help.
0:01:53:>>ROSEMARY PENNINGTON: What do you hope people who listen to these podcasts get from them?
0:01:58:>>MANAF BASHIR: A lot of things. But in brief the project is to promote dialogue among religions and to show that Islam is like any other religion. There are misconceptions. There are misinformation. There are practices that are not acceptable yet people practice them. And it's all about information rather than misinformation that people get from the mainstream media. Rosemary I have a question to you.
0:02:23:>>ROSEMARY PENNINGTON: OK.
0:02:24:>>MANAF BASHIR: You've spent more time than I have in this project - was there a particular situation where people reacted positively or negatively towards the information you've posted and the people you've interviewed.
0:02:38:>>MANAF BASHIR: I think it's hard. We don't get a lot of feedback when people like what we've done. That's I don't know if this is your experience in Kuwait as a journalist. But typically when you produce media if people like what you're doing they don't say anything. And if they don't like something then they'll they'll speak up and there. We haven't had too many instances where something we've done has caused controversy. I interviewed Dai Abdallah who is the openly gay mom in the United States. And that create a bit of controversy not necessarily on our Web site but it got posted on some other Web sites. And I was sort of tracking that. And in one place in particular the conversation got incredibly heated. And it wasn't so much an attack on the podcast but sort of this guy's point of view and it was interesting to watch the discussion take place between Muslims, some of whom thought that what Di was saying was fine and some of whom did not feel that way. So watching that was really interesting. And we've had people who reacted negatively to things. And typically it'll be more about interpretation of Islam than what's then the fact of what's there. So they may take unction with a particular person's viewpoint about Islam but nothing that's ever caused a lot of controversy really. So we've been pretty lucky so far.
0:03:59:>>MANAF BASHIR: I have one more question to you.
0:04:00:>>ROSEMARY PENNINGTON: OK.
0:04:00:>>MANAF BASHIR: So which source do you think which also should be credible enough for non-Muslims to search about Islam?
0:04:11:>>ROSEMARY PENNINGTON: I think that's hard especially with you know the Internet, you kind of have all kinds of information at your fingertips. And it's hard to pass through. I think if someone's really interested in learning about Islam, I'm going to plug our ourselves and say that I think that Muslim voices is fairly good. Not only do we do podcasts but we have the Facebook page and our Twitter page which produce some really interesting conversations among people. There are a lot of places to go online. I think it's a matter of just sort of sorting through what's there. And if you're really interested in learning about Islam I'm taking the time to read the Koran. I think would be important for someone. Or if you do have time to read the Koran, Sav Saltan who we've had on Muslim voices wrote The Koran For Dummies. So if you can't read the Quran itself then at least pick up that so you understand what's in the book, I think would be helpful. And then just paying attention to who's talking. There are 2 billion Muslims in the world. There's no spokesperson for Islam and sort of understanding that. And then you know looking into the media or whatever or movies or really understand that what you see is only a small window on practice on what it's like to be Muslim and what it's like to ascribe to Islam. I think it's really important is just really understanding that there is not one ultimate Islam. There's no one person who can speak for the faith and keeping that in mind. I'm not sure I answered that question very well but...
0:05:45:>>MANAF BASHIR: That's a very good answer. Rosemary if you remember it says on the website that the aim of the project is to promote dialogue among religions with the focus on Islam. So my question to you is how do you think this project has achieved this aim?
0:06:08:>>ROSEMARY PENNINGTON: Well I think one of the ways we've done it is by showing people that there isn't just one Islam. And there's just not one Muslim like you Manaf are not the only Muslim right? And the way you practice and believe is not the only way to believe - and I think that by showcasing the diversity within Islam - and I hate using that word diversity and it gets thrown all around a lot but really like showing how multifaceted the faith is and how multifaceted the Muslim community is, I think it's really important because often in the media - what people see are images of Muslims angry over cartoons or Muslims angry over something. And so that tends to be the only sort of frame that they get to understand Islam and understand what it means to be Muslim. And so I think by giving people access to different viewpoints and beliefs and ways of practice is one way to help do that. We know we knew when we started doing this that we couldn't showcase every way of thinking about Islam. But we're hoping that when you look back over the 60 podcasts that we've done that you at least get some idea of just how diverse the Muslim community is. Well Manaf if I want to thank you so much for all the help that you've provided for Muslim voices, is there anything else you'd like to add before we sign off?
0:07:31:>>MANAF BASHIR: Well first of all thank you. It's been a pleasure to work with you Rosemary and working with Hilary Khan and the rest of Muslim voices. And if anybody listening to the to the project wants to know about Islam or wants me to refer them to any source they want, MABASHIR - mabashir at Indiana dot edu. And email me as many times as you want. And I am more than willing to help.
0:08:00:>>ROSEMARY PENNINGTON: Thanks again so much Manaf. This is our last podcast of Muslim voices. I'd like to thank our listeners over the last two years. All 60 podcasts are archived at our website Muslim voices dot org. We're not going away entirely though our Facebook and Twitter pages will still be around so hopefully you'll check us out there.